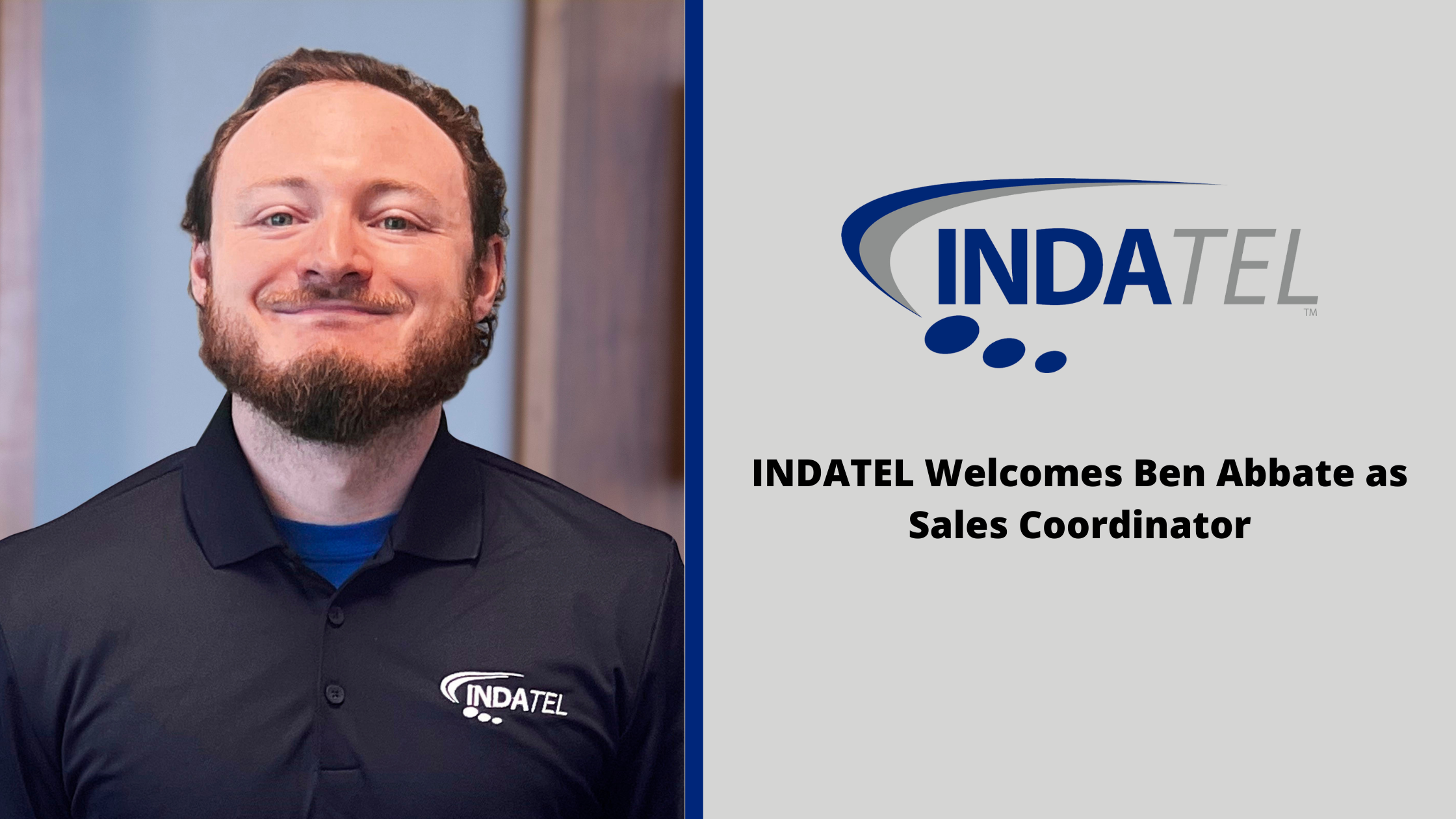 INDATEL Welcomes Ben Abbate as Sales Coordinator
Overland Park, KS – March 14, 2022 – INDATEL is pleased to welcome Ben Abbate to our team as our newest Sales Coordinator.
As Sales Coordinator, Ben manages the quoting process and provides pre-service delivery before transitioning the quotes over to the service delivery team. He is responsible for the quoting and communication between the customer and the provider.
Ben graduated from the University of Missouri-Kansas City in 2017 with his bachelor's degree in economics and a minor in political science. Immediately after graduating, he started working for a logistics company in Kansas, where he built his career for the last four years. Ben started as an account representative and eventually moved up to a supervisor. He worked with clients and provided factoring and accounts receivables financing to their businesses.
Ben was looking to transition to something new, and INDATEL felt like an excellent fit for him. He was initially drawn to INDATEL because of the company's rapid growth. He was also impressed with the interview process and felt the team was fantastic at setting expectations about what the role would entail. Although he has no previous telecom experience, he finds the little nuances and complexities fascinating and is grateful that the team has been helpful during the training phase.
"It's been an exciting opportunity and challenge to dig into a new industry that I didn't really have any familiarity with. It keeps things interesting day-to-day because there are so many layers," he said. Ben has multiple goals as he starts his journey at INDATEL. Short-term, he is focused on learning the ins and outs of the industry, including strengthening his grasp on all the telecom terminology. Long-term, he wants to use his experience in leadership to improve the company and its processes overall. "Ultimately, my main goal is to provide the best customer service I can to the clients INDATEL works with, as well as maintain good relationships with our providers."
When asked what he enjoys most about working at INDATEL thus far, he said the people are. "We have a really good group here. Everyone works hard yet is patient at the same time. As someone who has recently joined the team, I've noticed that everyone is willing to teach others and provide guidance," Ben said. He also appreciates the work/life balance that INDATEL provides to its employees.
Born and raised in the Northland region of Kansas City, Ben is a big Chiefs and Royals fan and enjoys watching sports in his free time. He also enjoys working out, going to concerts, traveling, playing the guitar and keyboard, and spending quality time with his family and friends.
Welcome, Ben! We're so excited to have you on our team.
About INDATEL
INDATEL Services provides fiber connectivity utilizing its unique independent member-owned network. INDATEL's members represent more than 400,000 fiber-optic route miles and over 1.5 million serviceable buildings primarily focused in rural and suburban America. INDATEL serves its customers through its national aggregation PoPs, reaching over 700 independent providers currently operating in 47 states. For more information about INDATEL Services, visit www.indatel.com.