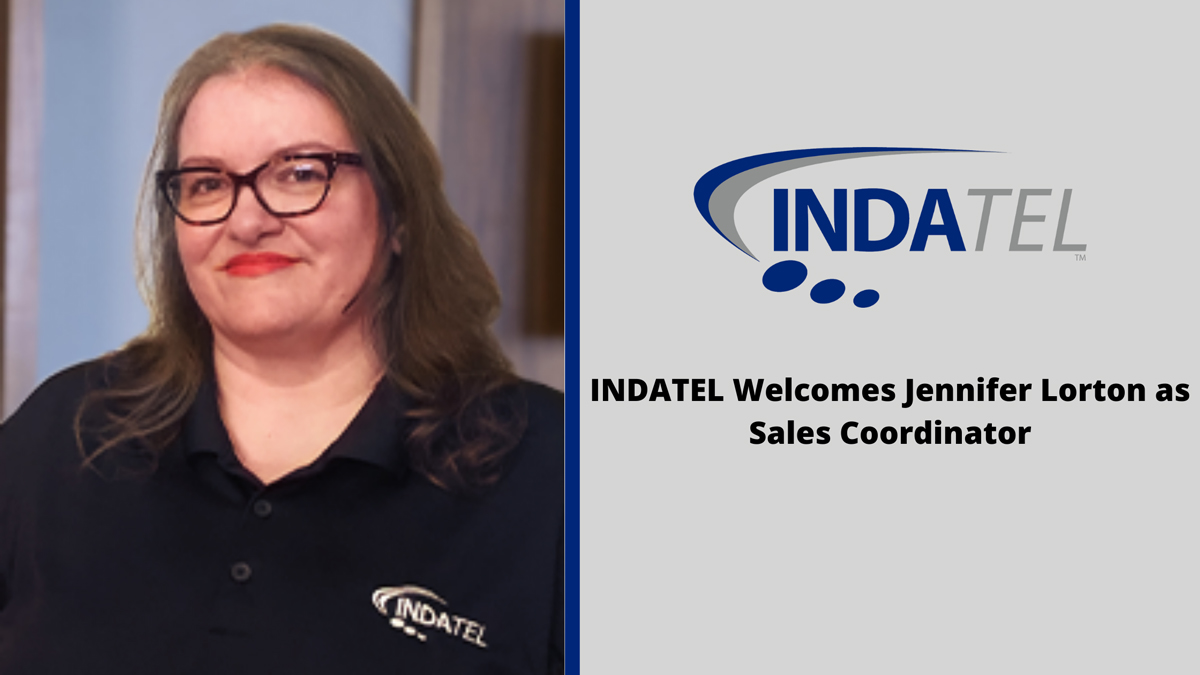 INDATEL Welcomes Jennifer Lorton as Sales Coordinator
Overland Park, KS – March 31, 2022 – INDATEL is pleased to welcome Jennifer Lorton to our team as our newest Sales Coordinator.
As a Sales Coordinator, Jennifer helps bridge the gap between the customer and INDATEL's member providers. Her work requires constant communication with customers and vendors. She uses Salesforce and various online resources to consult on availability and create quotes for new service.
Although she is still learning the ins and outs of her position and the company, she is excited for what's to come. "It's been a whirlwind learning the process and how to navigate all of the moving parts at INDATEL, but I feel like I've made great progress so far and can work fairly independently at this point," Jennifer said. "I do my best to provide efficient, friendly customer service."
Jennifer's background is in teaching, and she has her master's degree in special education. After graduating, she taught for nine years before transitioning to business administration and finance. She worked in the corporate sector for 15 years. Jennifer was looking for a change and began searching for a job where she could work from home for a company with a good reputation. A friend of hers, also employed by INDATEL, reached out and mentioned he thought the company would be a good fit for her. "He spoke highly of INDATEL and said they treated him very well," she said.
As far as her transition to the telecom industry, Jennifer explained there had been a little bit of a learning curve because there are so many industry-specific things she's had to learn. However, she feels the team has helped her acclimate, and she's happy in her position.
"I want to be useful and contribute in a meaningful way while also finding a work-life balance which has always been elusive to me," she said. "My goal is to be great at my job and still have energy to participate in other activities I enjoy." INDATEL values work-life balance and believes it is a vital aspect of a healthy work environment. Maintaining this balance helps reduce stress and helps prevent burnout in the workplace.
Jennifer loves spending time with her husband and their dog, Booker. She enjoys traveling, playing board games with friends, and is also actively involved in a book club she has led for 13 years.
Welcome, Jennifer! We're so excited to have you on our team.
About INDATEL
INDATEL Services provides fiber connectivity utilizing its unique independent member-owned network. INDATEL's members represent more than 400,000 fiber-optic route miles and over 1.5 million serviceable buildings primarily focused in rural and suburban America. INDATEL serves its customers through its national aggregation PoPs, reaching over 700 independent providers currently operating in 47 states. For more information about INDATEL Services, visit www.indatel.com.