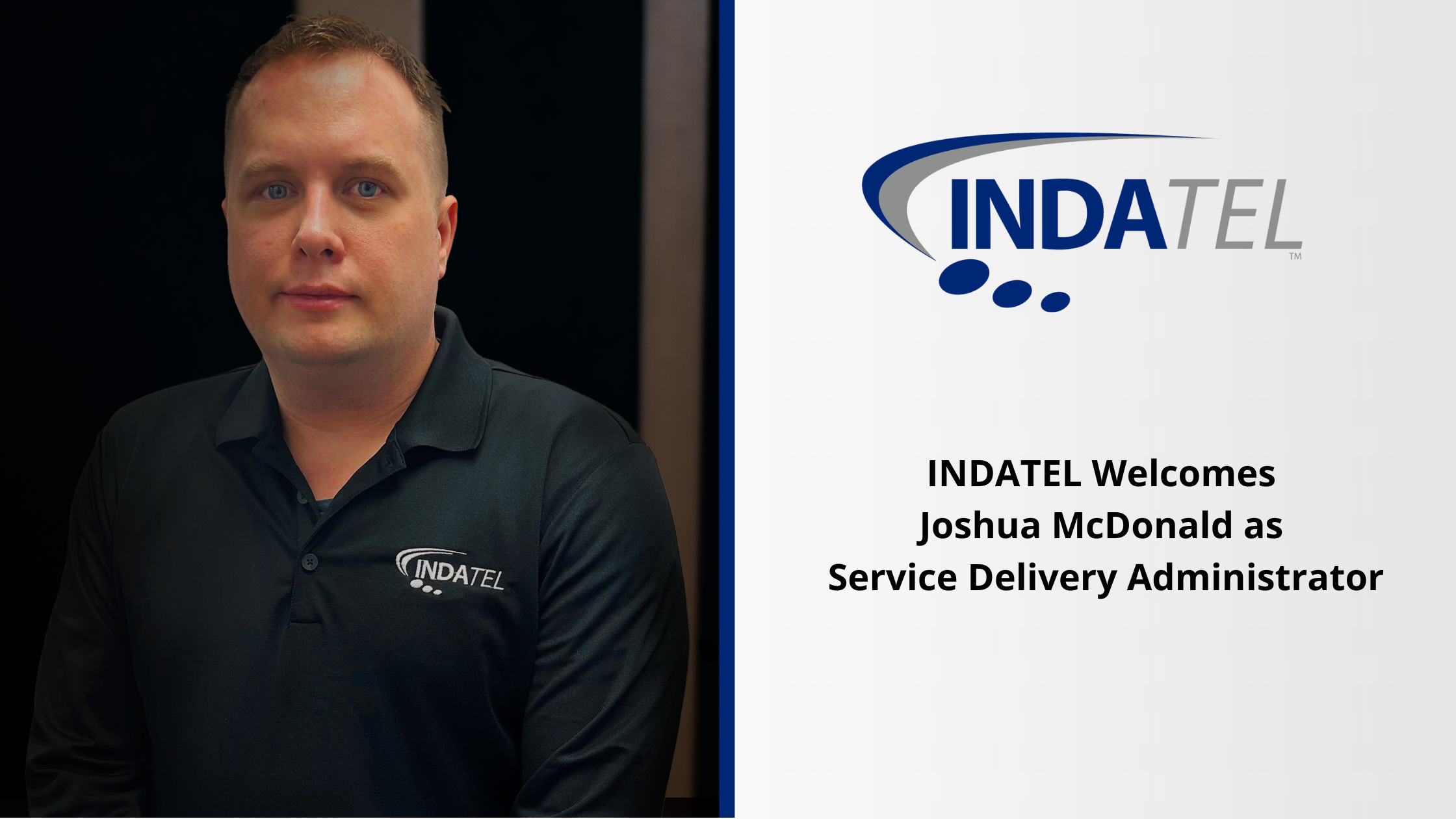 INDATEL Welcomes Joshua McDonald as Service Delivery Administrator
Overland Park, KS – July 22, 2022 – INDATEL is pleased to welcome Joshua McDonald to the team as our newest Service Delivery Administrator.
As Service Delivery Administrator, Joshua is responsible for receiving and proofreading orders. From there, he sends tickets to the client and the last-mile provider. "I act as a bridge between the two, going back and forth and ensuring I'm keeping constant communication," he said.
Joshua attended a tech school where he studied network administration. His first job in the IT world was for a company where he was responsible for repairing Panasonic Toughbook laptops. After working in that role for about a year, he transitioned to a help desk job where he performed tech support for various internet companies across the country, assisting customers with getting programs up and running and setting up routers.
Joshua then joined Centurylink part-time as a Level 1 NOC Technician, assisting with customer support. Two years later, Centurylink brought him on full-time and showed him the telecommunications side of the organization. His most recent position was with Databank as an overnight technician, where he spent most of his time installing cable and performing other technical duties.
When asked about his transition to INDATEL, Joshua said that he is off to a smooth start. "For the most part, I've always had contracting jobs, so it's been an adjustment for me. I've noticed it's a lot less hectic at INDATEL," he said. "We don't rush through things and always go above and beyond to ensure we're communicating effectively."
Joshua is eager to learn more about INDATEL and hopes to one day transition to the engineering team as that is what much of his background is in. However, he wants to ensure he knows how the sales side works first so he can take that knowledge with him as he would advance on his career path. "So far from my experience at INDATEL, everyone is open, friendly, and close-knit," Joshua said. "It feels like I'm walking into a small family."
In his free time, Joshua enjoys cheering on his favorite team, the Kansas City Chiefs. He also enjoys spending time with his dogs, taking them to parks, hiking trails, and camping trips.
Welcome, Joshua! We're so excited to have you as part of the INDATEL team.
About INDATEL
INDATEL Services provides fiber connectivity utilizing its unique independent member-owned network. INDATEL's members represent more than 400,000 fiber-optic route miles and over 1.5 million serviceable buildings primarily focused in rural and suburban America. INDATEL serves its customers through its national aggregation PoPs, reaching over 700 independent providers currently operating in 47 states. For more information about INDATEL Services, visit www.indatel.com.