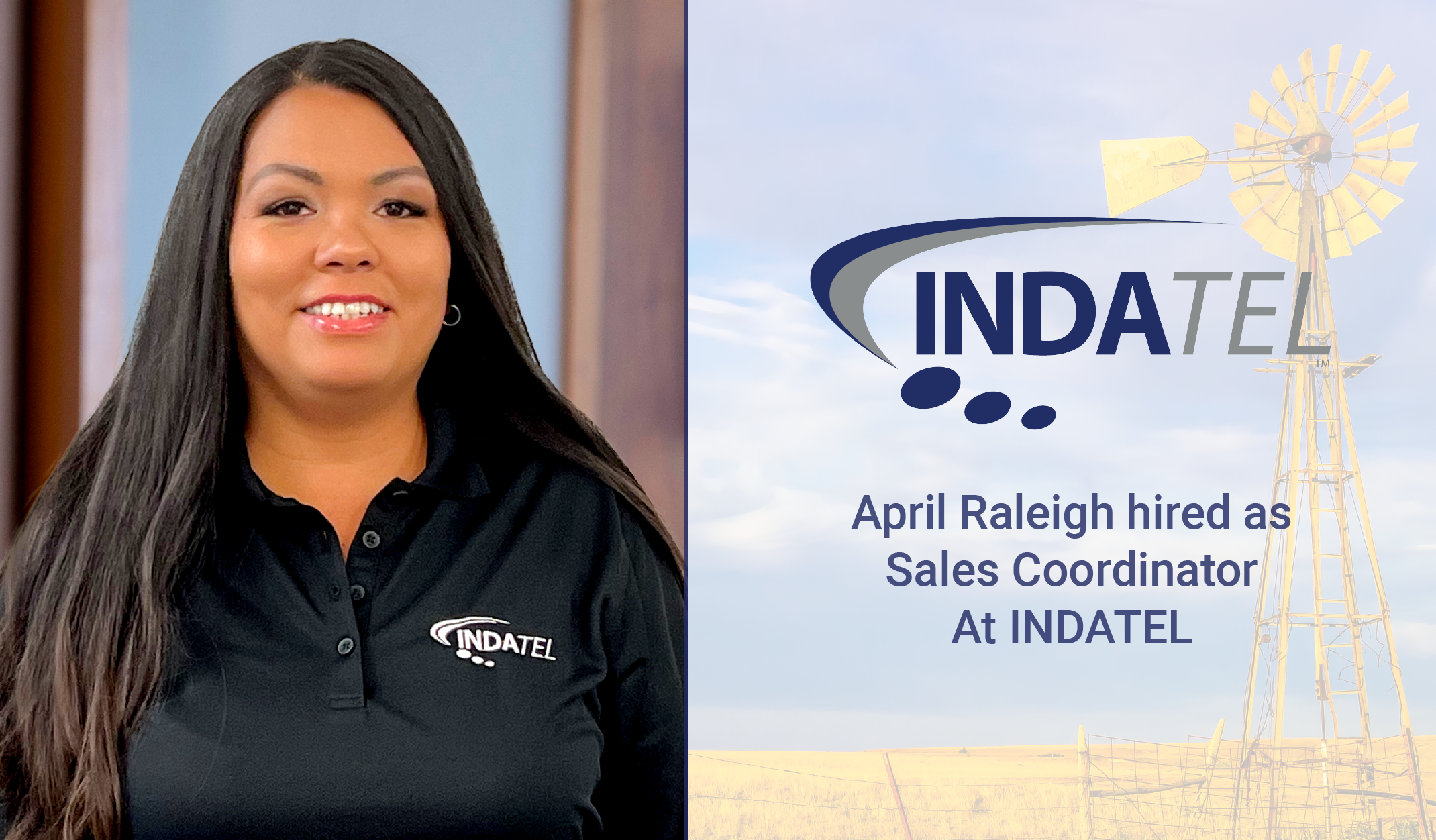 INDATEL Welcomes New Employee April Raleigh
Overland Park, KS – September 23, 2022 – INDATEL is excited to announce the hiring of Sales Coordinator, April Raleigh. The role of the Sales Coordinator requires advanced communication, coordination, and follow-up skills, and when the team met April. the opportunity presented itself as a perfect fit.
"I feel like I have found my forever family and career home," explained Raleigh. "It was important for me to find an organization that was in a stable industry and had a culture that values each employee, and I feel like I have found that with INDATEL." April went on to explain that she has always enjoyed building relationships and being client focused. The role in sales aligned with where she is hoping to take her career.
When discussing what the future may hold for herself at INDATEL, she commented, "I'm excited about this opportunity, because I have heard great things about INDATEL and there seems to be a lot of upward mobility to grow my career." Raleigh is excited to learn more about the industry and engaging with new clients. She expressed her excitement with working with such an engaged, down to earth, and helpful team.
The Sales Coordinator role is a critical position for the team at INDATEL because it's the first and last step in the contact process on every opportunity. While already showing strength and passion for this work, April has also set some goals for herself to take the INDATEL team to the next level. She has dived into learning the industry and processes for the sales team. With her vast skills she is looking to help INDATEL accomplish their vision, mission, and strategies. She is looking to develop and foster long-term relationships with members and clients.
"I am hoping to make INDATEL my "forever home" thus retiring from the company when that time comes," April explained. She has thoroughly enjoyed getting to know her team and looking forward to the coming months.
On behalf of INDATEL, we welcome April Raleigh to the team. We are excited to see what the future holds.
About INDATEL
INDATEL Services provides fiber connectivity utilizing its unique independent member network. INDATEL's members represent more than 400,000 fiber optic route miles and over 1.5 million serviceable buildings primarily focused on rural and suburban America. INDATEL serves its customers through its national aggregation PoPs reaching over 700 independent providers currently operating in 47 states. For more information about INDATEL Services, visit www.indatel.com.