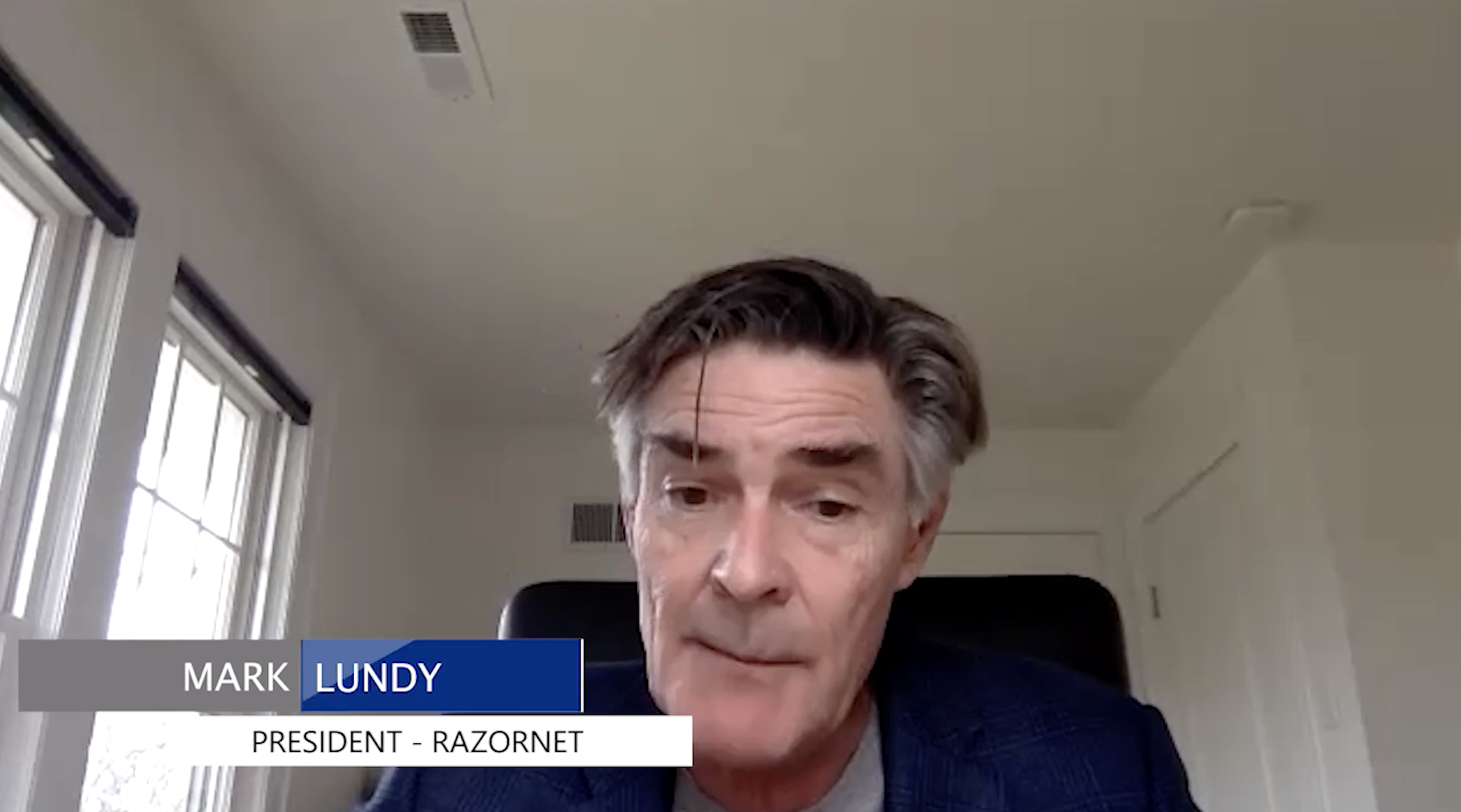 INDATEL Broadens Customer Reach for RasorNet
Overland Park, KS – April 2, 2021 – INDATEL is proud of our many achievements over the years, however still to this day, nothing compares to the satisfaction of helping our members reach customers they wouldn't normally be able to service.
RasorNet joined INDATEL as a member in 2014 and since then, has experienced a large increase in their customer portfolio. RasorNet provides robust connectivity between major metropolitan areas and rural communities in and around the state of Arkansas. These strategic new transport routes are ideal because they are more direct, have lower latency, are geographically diverse, and are built using the latest in fiber and switching technology.
According to Mark Lundy, President of RasorNet, INDATEL allows them to access customers they wouldn't see otherwise. "Without INDATEL, we wouldn't see the GSA or Enterprise customers that they offer as frequently," he said.
Mark also serves on the INDATEL Board of Managers as Board President, so he's had an inside look at the power and effectiveness of INDATEL's vision to enhance rural communities through growing fiber connections. "All of our members are based in individual states and they're comprised mainly of independent phone companies," he said. "I think that is what sets INDATEL apart in the industry."
INDATEL, which started as more of a marketing effort for telcos, now has its own products and the ability to invest in the network, resources, and new technology to better serve its members. "We've come a long way," Mark said. "Today, I think we have the best fiber network into the rural parts of the United States of anyone."
Like many of INDATEL's members, RasorNet has seen a large increase in demand for services because of the pandemic. Many of their customers have upgraded their bandwidth to be able to continue working from home. "I think the thing that the pandemic has taught us is how valuable the rural network that INDATEL has is because we can reach those areas that a lot of large providers can't get to," Mark said.
RasorNet is excited about the future of their relationship with INDATEL and only sees it growing, as INDATEL has added GSA contracting. "We expect to see sales that we normally wouldn't normally see, whether that be from national or enterprise groups," Mark said. "INDATEL does a good job of finding those customers who need services in the middle of nowhere and that's where our networks are."
According to Mark, being on the board has been a very rewarding experience for him. "I've been on it long enough that I've seen it go from more of a marketing group to a for-profit sales group. We're proud to say that sales are over $20 million a year and growing," he said. "The thing I'm most proud of, however, is the staff that the INDATEL team has put together. We have a really excellent group of people."
About INDATEL
INDATEL Services provides fiber connectivity utilizing its unique independent member-owned network. INDATEL's members represent more than 400,000 fiber optic route miles and over 1.5 million serviceable buildings primarily focused on rural and suburban America. INDATEL serves its customers through its national aggregation PoPs, reaching over 700 independent providers currently operating in 47 states. For more information about INDATEL Services, visit www.indatel.com.