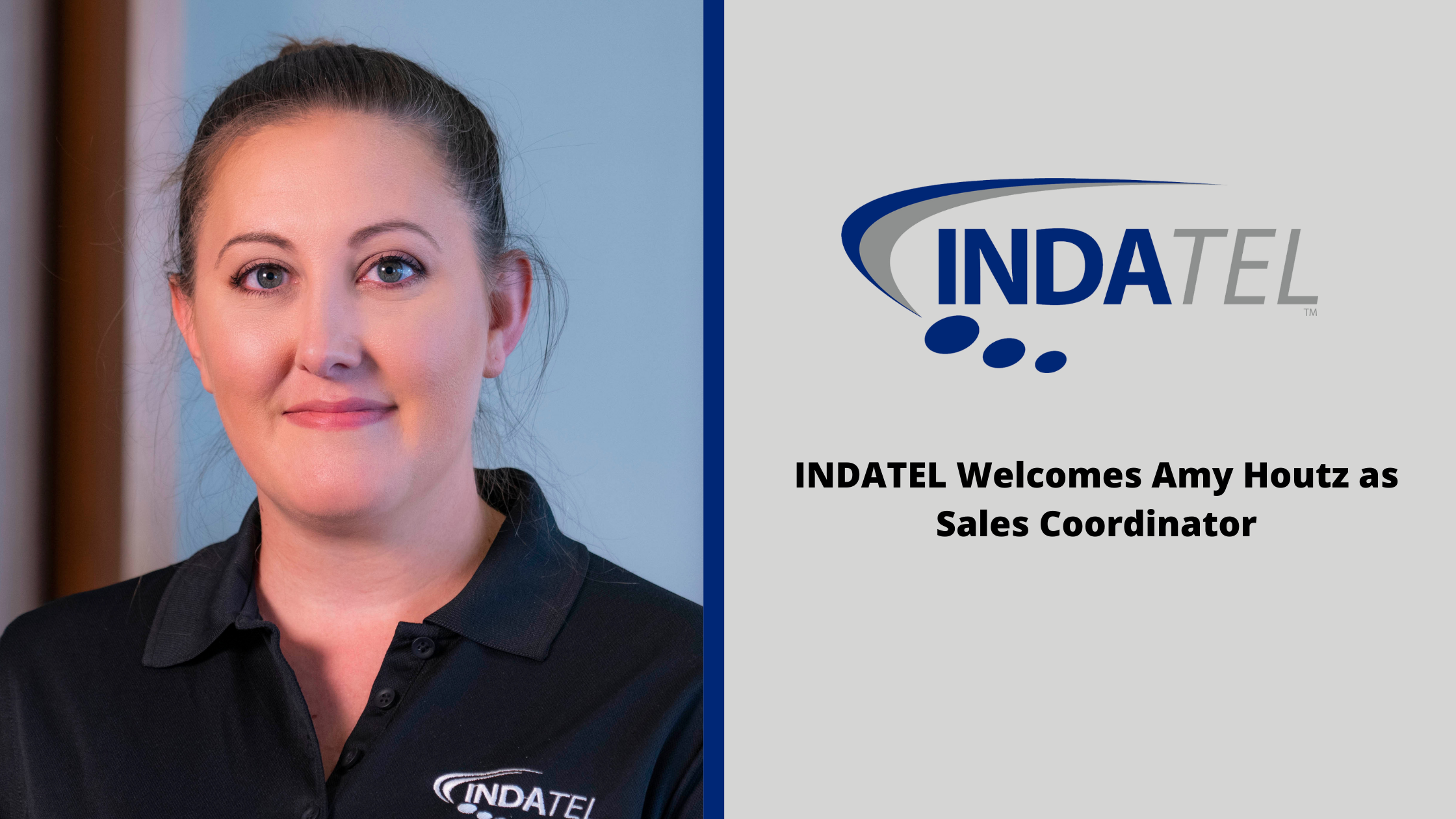 INDATEL Welcomes Amy Houtz as Sales Coordinator
Overland Park, KS – December 13, 2021 – INDATEL is pleased to welcome Amy Houtz to our team. She joins us as our new Sales Coordinator.
In her position, Amy supports the sales team by serving as a direct line of contact for all quote requests. In addition, she is responsible for ensuring that client needs are being met daily and fulfilling special requests. Although Amy is only a month into her journey at INDATEL, she is a vital part of our team, and it is clear the value she will provide to our team as time goes on.
Before joining INDATEL, Amy worked three years in finance for a factoring company that provides working capital solutions to businesses across multiple industries, primarily trucking and oilfield services. Before that, she worked for 11 years in retail. She made connections with four current INDATEL employees throughout her career, which ultimately led her to her position with us.
According to Amy, her transition to the telecommunications industry has been relatively smooth. "Of course, I'm still figuring things out, but the team has been extremely supportive in getting me up to speed," she said. "My very first week, I got to attend the Business Symposium, so that was a lot of fun. I learned a lot, and it was nice being able to meet the entire team in person."
Although a career change may seem overwhelming for some, Amy is optimistic and excited about broadening her experience. She is looking forward to learning a new market, new clients, new trends, and new ways of working. "I've enjoyed learning about the whole process of how the internet works, the benefits that INDATEL provides to our member companies, and gaining a better grasp of the industry overall," Amy said. "INDATEL is growing like never before, so I'm thrilled to be part of that and grow with the company as well."
Amy enjoys spending time with her husband of 15 years and their two children in her free time. Their kids are active in sports, so she is usually busy coaching or cheering them on from the sidelines. Amy and her family also enjoy traveling and are looking forward to visiting Disney in the summer!
About INDATEL
INDATEL Services provides fiber connectivity utilizing its unique independent member-owned network. INDATEL's members represent more than 400,000 fiber-optic route miles and over 1.5 million serviceable buildings primarily focused in rural and suburban America. INDATEL serves its customers through its national aggregation PoPs, reaching over 700 independent providers currently operating in 47 states. For more information about INDATEL Services, visit www.indatel.com.