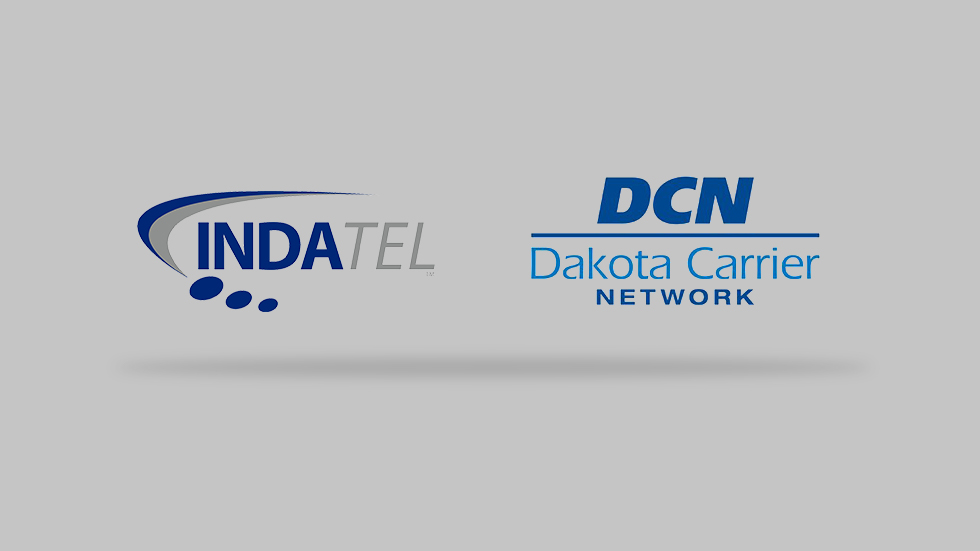 INDATEL Continues Relationship with Dakota Carrier Network
Overland Park, KS – January 13, 2021 – INDATEL members excel in delivering reliable broadband connectivity via fiber-optic network routes throughout rural and metropolitan communities across America. Dakota Carrier Network (DCN) is one such member who has benefited from being part of the INDATEL family.
DCN's high-speed internet network is the largest, fastest, and most reliable available in North Dakota. Day in and day out, they are committed to delivering confidence to their customers. Since 1996, they have exceeded the needs of state government, medical communities, financial institutions, mobile backhaul, and more.
The organization has been with INDATEL since 2002 and is proud to be a founding member, investing in upgrades, capital calls, and contributions to build the network from the very beginning.
According to Seth Arndorfer, CEO at Dakota Carrier Network, DCN continues to be a member of INDATEL for many reasons. "It really comes down to scale," he said. "We're creating scale by tying our networks together, giving large carriers such as wireless, federal contracts and governmental contracts a single point of contact to meet so many addresses with a single bill."
DCN is made up of 15 independent telephone companies, all of whom work together to provide customers with ordering, troubleshooting, repairs, and bandwidth upgrades. Seth explained that he believes INDATEL has done a good job at leveraging the investment that has already been made in fiber, as it would be a waste of dollars to duplicate the fiber infrastructure that already exists. "They are connecting multiple businesses in a consistent, reliable way so we can all leverage fiber in rural America," he said. "What INDATEL has done really well is create a consistent buying experience for national providers and customers."
As for the impact of COVID-19 on their organization, DCN has seen a large increase in bandwidth consumption in North Dakota. Going into the initial months of the pandemic, DCN invested time in predictive estimating to get a better idea of what the broadband demands would begin to look like. "In the first three weeks of the pandemic, we saw a 40% increase in bandwidth consumption," Seth said. "We were able to go above and beyond that need by leveraging the connections we have with INDATEL."
DCN was also the single point of contact for all the rural broadband providers in the state. They worked together with the Department of Public Institution in North Dakota to identify how many students did not have a broadband connection in their home, as they realized students needed an internet connection to continue their education from home. They were able to identify over 2,000 students without access.
"In a matter of three weeks, we were able to provide over 1,700 of those students with a connection," Seth said. By the end of April, DCN identified that they were delivering internet to 99.8% of the students in North Dakota. "The pandemic has put a spotlight on the great work that has been done by hundreds of rural broadband providers across the country."
INDATEL values our member relationships and has built an exceptional reputation in the industry for delivering Ethernet, transit, peering and cloud services to rural America. We are proud to work with such passionate organizations like DCN.
About INDATEL
INDATEL Services provides fiber connectivity utilizing its unique independent member network. INDATEL's members represent more than 400,000 fiber-optic route miles and over 1.5 million serviceable buildings, primarily focused on rural and suburban America. INDATEL serves its customers through its national aggregation PoPs, reaching over 700 independent providers currently operating in 47 states. For more information about INDATEL Services, visit www.indatel.com.