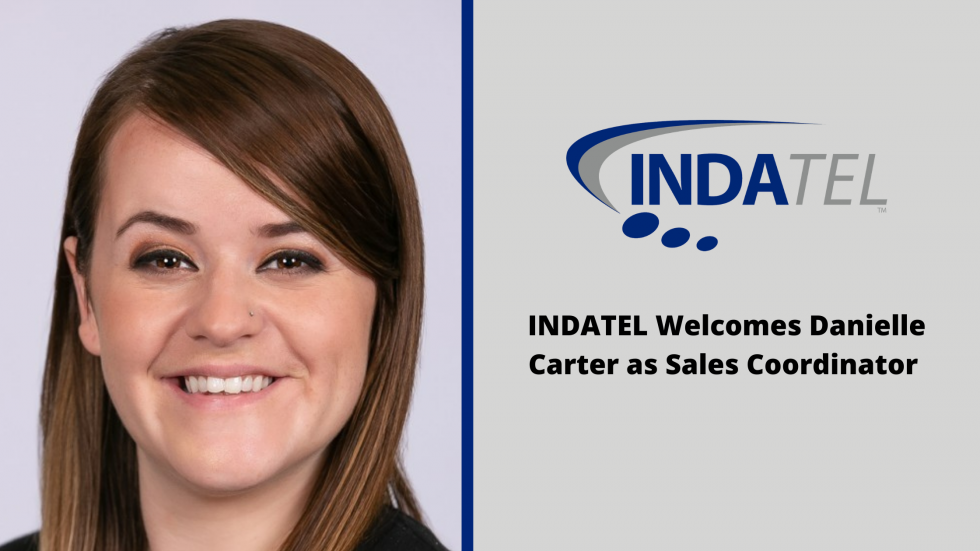 INDATEL Welcomes Danielle Carter as Sales Coordinator
INDATEL Welcomes Danielle Carter as Sales Coordinator
INDATEL is excited to announce the recent addition of Danielle Carter to our team as Sales Coordinator. This position involves direct communication with all INDATEL members to act as a line of contact for quote requests, ensuring that client needs are being met, and fulfilling special projects.
Danielle attended the University of Central Missouri where she studied psychology for a few years. "After I was finished with school, I threw myself right into the workforce," she said. Danielle has worked in a variety of industries and held multiple positions throughout her professional career.
She worked in management for a popular retail store for several years and in her latest position, she served as an Account Representative for a factoring company that provides working capital solutions to businesses across multiple industries, primarily trucking and oilfield services. "I like to be global in my career and being able to say that I've had a hand in everything," Danielle said. "I'm excited to expose myself to the telecom industry and what it has to offer."
As for her transition to INDATEL, Danielle explained that everyone on the team has welcomed her with open arms and her first few weeks have been much smoother than she anticipated. "Telecom is very different from what I've done in the past, but I love learning new things and challenging myself," she said. "I'm excited to keep learning and see how we can make INDATEL even better."
Danielle is always looking for ways to innovate and be more efficient, so she is most looking forward to finding ways to make INDATEL's current manual processes more automated. As for her favorite part about working for INDATEL, Danielle explained that she loves the sense of community. "It's a very small and intimate company," she said. "I've always worked for large corporate companies, so it's nice to have that level of comfort. I've never had a job like INDATEL before and such a supportive community."
In her free time, Danielle enjoys spending time with her husband and their 10-month-old daughter. Although her daughter keeps her busy most of the time, she spends time once a week competing in her recreational billiards league. Danielle is also a St. Louis-based sports fan.
About INDATEL
INDATEL Services provides fiber connectivity utilizing its unique independent member-owned network. INDATEL's members represent more than 400,000 fiber-optic route miles and over 1.5 million serviceable buildings primarily focused on rural and suburban America. INDATEL serves its customers through its national aggregation PoPs, reaching over 700 independent providers currently operating in 47 states. For more information about INDATEL Services, visit www.indatel.com.