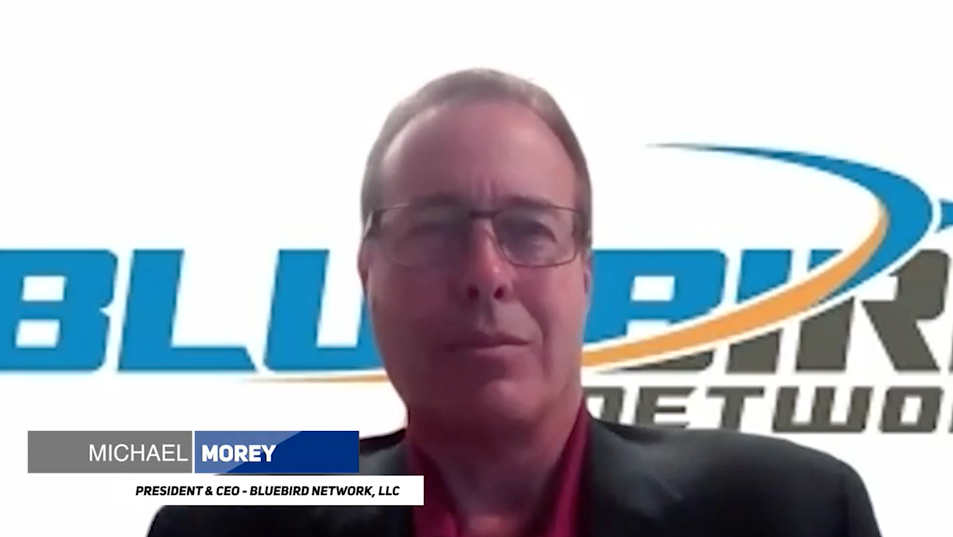 For Bluebird Network, Being an INDATEL Member "Just Makes Sense"
Overland Park, KS – September 16, 2021 – INDATEL is proud to work with our members to expand their reach so they can continue to provide rural communities across the country with top-of-the-line fiber connectivity. One such member is Bluebird Network.
Bluebird supports data-driven enterprises with high-capacity transport, blazing internet speeds, and data center solutions. Whether your business needs to communicate with multiple branches, house your data in an ultra-secure location, or gain a faster connection to the outside world, Bluebird can help. A preferred partner of the largest cellular carriers in the world, Bluebird understands the importance of 5G rollouts, digital banking needs, connectivity supporting the Internet of Things (IoT), cloud-based applications, and other data-hungry tech incorporated in our daily lives.
Today, their network has over 10,000 fiber route miles of high-speed broadband and fiber-optic connections to over 74,000 on-net and near-net buildings and towers. In addition, they have over 151 Points of Presence (PoP), including the major cities of Chicago, Springfield, St. Louis, Kansas City, Columbia, Tulsa, Peoria, Rockford, Bloomington, Normal, and the Quad Cities.
According to Michael Morey, President & CEO of Bluebird Network, the fact that INDATEL brings together capabilities from each rural community into one single network is what truly sets them apart in the industry. "It's not something larger organizations can do as thoroughly," he said. "I think if you're an organization with a lot of rural locations and you're not talking to INDATEL about tying your company together nationally, you're missing out."
Bluebird is invested in its INDATEL membership and is incredibly thankful that it allows them to leverage a national salesforce. "Bluebird is focused on selling to several states in the Midwest. So when there are companies who are headquartered in large cities such as Washington D.C., Seattle, and Philadelphia that have locations in the states we serve, we often don't have salespeople talking to them," Michael said. "INDATEL gives us a way to have a national salesforce so we can build relationships with those people."
As the year goes on and into the future, Bluebird is looking forward to leveraging resources across larger parts of the marketplace, including different cities, markets, segments, data centers, and more. They are primarily interested in growing their existing resources to enhance their scale, which they believe is vital in the industry. "INDATEL already has scale and more on-net buildings than any company we've ever worked with. So, they are a way for us to achieve our goals through both the scale and national salesforce they provide," Michael said. "We see our relationship with them continuing to thrive."
About INDATEL
INDATEL Services provides fiber connectivity utilizing its unique independent member-owned network. INDATEL's members represent more than 400,000 fiber-optic route miles and over 1.5 million serviceable buildings primarily focused in rural and suburban America. INDATEL serves its customers through its national aggregation PoPs, reaching over 700 independent providers currently operating in 47 states. For more information about INDATEL Services, visit www.indatel.com.