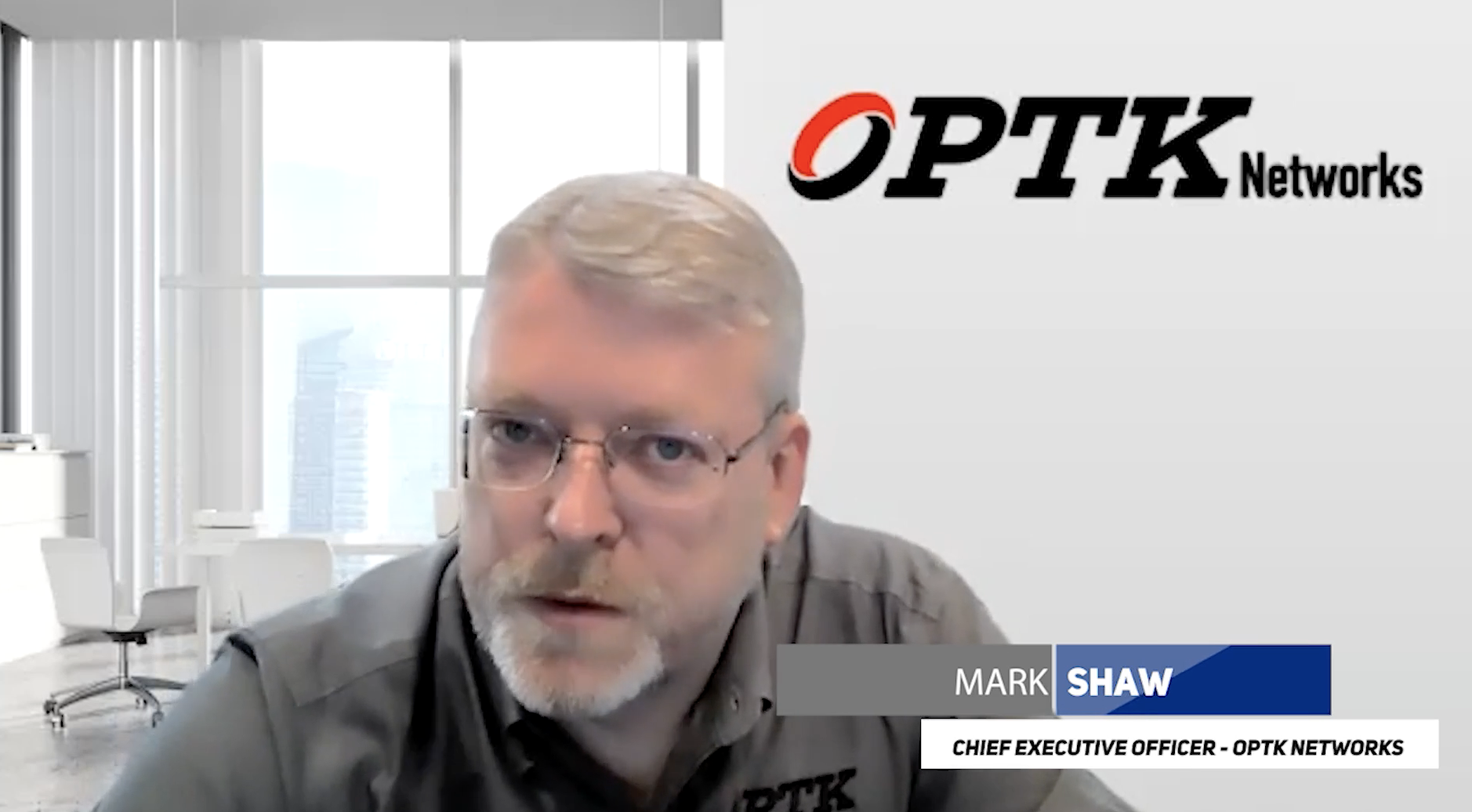 INDATEL Acts as a Channel Sales Arm for OPTK Networks
Overland Park, KS – May 5, 2021 – At INDATEL, many of our member companies have been with us since the very start. OPTK Networks, originally Nebraska Link, became a legal entity in 2011 and has been an INDATEL member ever since.
For over 10 years, OPTK Networks has provided its customers with exceptional reliability, company dependability, and first-class customer service. They provide diverse, robust, and innovative technology solutions with an emphasis on provider-class Internet connectivity and multi-site architecture. OPTK originally built their state-of-the-art fiber-based network in Nebraska, however, have expanded into other areas in recent years.
According to Mark Shaw, CEO of OPTK Networks, a large part of their expansion outside of Nebraska can be attributed to INDATEL. "INDATEL covers a much larger national geographic footprint. They're in a great position to chase large regional, as well as national government opportunities," he said. "They've also done a great job of educating people on the value that small rural companies can bring and securing that business for us. We've achieved business that I don't think we would've received if we weren't a part of INDATEL."
OPTK Networks became a member several years ago when INDATEL had created a large internet peering group in Chicago. According to Mark, the peering group is what initially drew OPTK Networks in as it was one of the first of its kind and brought a lot of value to his company. As INDATEL developed beyond a peering group, OPTK chose to continue their membership. "We felt it was important to be connected to an industry group like INDATEL that takes non-competing companies and gathers them together where they can share ideas and grow to the mutual benefit of everyone," he said.
For Mark, as well as the rest of the OPTK Networks team, one thing that they believe sets INDATEL apart in the industry is the annual meeting where they can have real conversations with equipment vendors, service providers, and other folks in the industry. "INDATEL acts as a channel sales arm for our company by bringing us opportunities we might not find elsewhere. I think that really sets them apart from other groups," Mark said. "The annual meeting is particularly valuable to us because it's low pressure and allows for smaller, more intimate meetings."
OPTK Networks saw a slight change in demand as a result of the pandemic, however, is starting to see it turn around and go back to what Mark likes to call "pre-pandemic demand." OPTK Networks recently completed a large project where they built fiber into Denver, so they are looking forward to completing more jobs like that in the near future.
As they look to diversify their routes, OPTK Networks views their connection with INDATEL as a major advantage. "INDATEL is always talking to folks, so they are a great way to get the word out and help us with those types of builds," Mark said. "I don't see our relationship with INDATEL declining at all and I'm excited to see how our involvement grows further."
About INDATEL
INDATEL Services provides fiber connectivity utilizing its unique independent member-owned network. INDATEL's members represent more than 400,000 fiber optic route miles and over 1.5 million serviceable buildings primarily focused on rural and suburban America. INDATEL serves its customers through its national aggregation PoPs, reaching over 700 independent providers currently operating in 47 states. For more information about INDATEL Services, visit www.indatel.com.