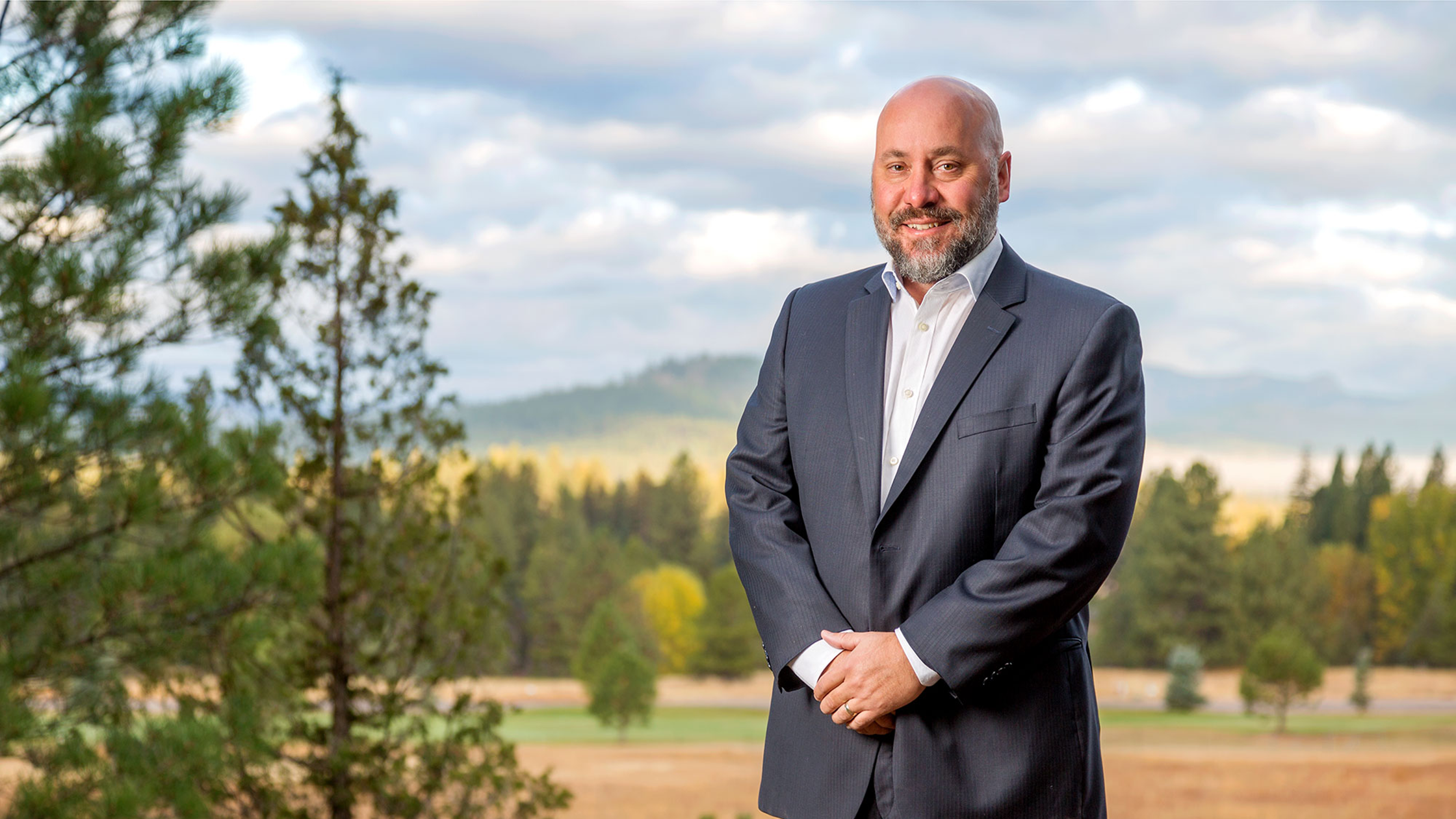 INDATEL Congratulates Board Manager Corey Jensen on his Upcoming Retirement
Overland Park, KS – July 18, 2022 – The INDATEL team is excited to congratulate Corey Jensen, INDATEL Board Manager and President & CEO at Vision Net, on his upcoming retirement on July 29, 2022.
Jensen has served in his current role at Vision Net since 2017 and has been with the firm for 22 years. Before taking on the title of CEO, Jensen held multiple other positions, including Operations Manager and Executive Vice President.

Jensen started his career in the telecommunications industry in 1990, digging ditches. "I'm proud of the path I took, starting out in the field with a shovel in my hand," he reflects. In 2000, Jensen began his career at Vision Net as a network technician.. Vision Net's offer was intriguing because it was an opportunity to impact the daily lives of Montanans through providing broadband services.. "Many team members at Vision Net have been here for 10, 15, or even 20+ years," said Jensen. "Our hearts and souls are committed to providing services that nobody can provide – to support Montana residents and businesses. We truly make a difference here."
Throughout his career at Vision Net, Jensen saw important transitions in the organization, including the 2003 merger with Montana Advanced Information Network (MAIN) and Vision Net. Vision Net is a leader in investing in technology making it the premier service provider in the region. Vision Net's commitment to Montana has not waivered, recently investing in over 70-miles of fiber in the Helena and Billings regions, created a more robust business development and marketing team, and completed Vision Net's first acquisition, iConnect Montana, bolstering Vision Net's data center offerings and expertise.
Another accomplishment has been Jensen's involvement in INDATEL. Jensen played a vital role in forming the organization and has served as a Board Manager for eleven years and a Chairman of the Board for seven years. "On behalf of the INDATEL Board, we congratulate Corey and thank him for his years of partnership and service as both a Board Manager and Chairman. His integrity, experience, and work ethic to INDATEL and the telecommunications industry has been essential to our success. He will be sincerely missed as a colleague and friend," says Mel Wagner, Jr., CEO of INDATEL
When asked about advice he would give to an aspiring professional looking to follow in his footsteps, Jensen says that the keys to his success have been to never be afraid to dream, continuously ask questions, and be engaged in your work and with other people. "I will miss the energy and passion that our team brings every day," explained Jensen. "There have been many people here who have cultivated Vision Net's company culture and have contributed to my career and leadership."

Regarding the future of Vision Net, INDATEL, and the telecommunications industry as a whole, Jensen comments that he hopes that Vision Net will continue to be wildly successful, and that the passion and drive to be the best will remain over the years. He encourages INDATEL members to continue to lead through investment in their respective markets in hopes that it will further advance the landscape and support in connecting rural America.
About Vision Net
For over 25 years, Vision Net has provided a full suite of B2B telecommunications solutions to financial services, healthcare, government, professional and educational clients, allowing them to innovate and expand in Montana and beyond. With offices in Great Falls, Billings, Missoula, and Helena, Vision Nets gives its clients the peace of mind to concentrate on their business by providing a secure, agile, and adaptable network built for their needs and budget. Vision Net is proud to be Montana's largest independent network and proud to call Montana home.
About INDATEL
INDATEL Services provides fiber connectivity utilizing its unique independent member-owned network. INDATEL's members represent more than 400,000 fiber-optic route miles and over 1.5 million serviceable buildings primarily focused in rural and suburban America. INDATEL serves its customers through its national aggregation POPs, reaching over 700 independent providers currently operating in 47 states. For more information about INDATEL Services, visit www.indatel.com.