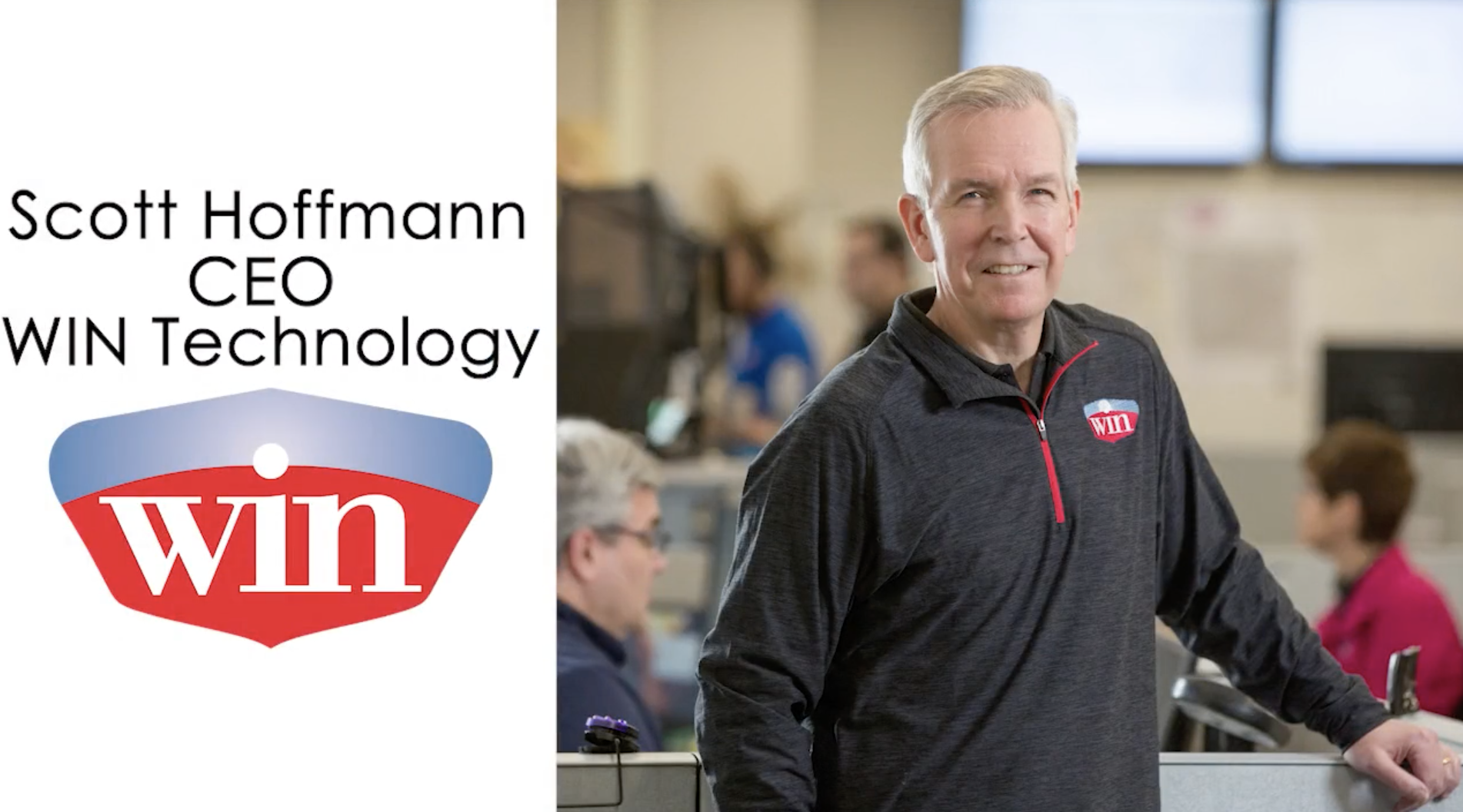 INDATEL From the Eyes of Founding Member, Scott Hoffmann
Overland Park, KS – January 29, 2021 – INDATEL sat down with Scott Hoffmann, CEO of WIN Technology, to discuss the growth of INDATEL throughout the years and how it continues to benefit WIN. Scott was one of the original founding members of INDATEL back in 2002, so he has had the opportunity to see the organization develop from an initial idea to where it is today. Scott sits on the INDATEL Board of Managers as Secretary & Treasurer.
WIN Technology has served the Upper Midwest with cutting-edge technology solutions since 1997. Small and medium businesses, large enterprises, and technology companies count on WIN to be their network, data center, and IT partner.
WIN continues to be a member of INDATEL each year because they believe in the concept of supporting small independent telephone companies with their business and also helping other states support their independent telephone companies across the country.
"In the early years and even to an extent today, INDATEL has always been an opportunity for us to touch base with other peers across the country who are experiencing similar challenges in their business," Scott said. WIN also continues to be a member because they can support activities that INDATEL can pursue that they as an individual statewide fiber network cannot. "A benefit of INDATEL is that they help us bring revenue into Wisconsin that we couldn't pursue ourselves as WIN."
According to Scott, when they first started the formation of INDATEL, it was about making themselves appear larger than they really were as individual telephone companies, joint marketing their individual statewide networks on a national basis, and trade association. "We asked ourselves how we could work together to help our individual statewide fiber optic networks grow," he said. "Over time, we realized that not only have many of them grown, but many of them were also touching each other as well."
This led the INDATEL team to commission a board member at the time, Jim Walter, to put all their fiber networks into a map. Scott explained that this was the moment a lightbulb went off, and they realized they may have something there on a national scale. From there, they had to transition the organization from a trade association to a for-profit, which took a couple years.
Scott also explained that while the organization is for-profit, he believes that some of the old model still exists such as joint marketing and the trade association feel. "I think the original founding members would be very proud of where INDATEL is today and the amount of revenue and growth that has happened," he said.
As for WIN, they have had quite the year with the onset of COVID-19. Both broadband and internet have been in greater demand since the beginning of the year when the pandemic hit the United States. In fact, Scott explained that internet bandwidth grew 50% this year across their network. However, some of their clients froze their budgets as a result of the pandemic which caused WIN to experience less growth in their IT services area of the business. "For the most part, we're in the right business at the right time," he said.
As we near the end of the year, WIN has quite a few goals and objectives they would like to bring with them into 2021, including keeping up with the growing bandwidth demands of their network for existing and new customers. WIN is also an IT services business, so they provide managed IT services for other enterprise customers. They are envisioning growth in this part of their business in 2021.
INDATEL values their member relationships and have built an exceptional reputation in the industry for delivering Ethernet, transit, peering and cloud services to rural America.
About INDATEL
INDATEL Services provides fiber connectivity utilizing its unique independent member network. INDATEL's members represent more than 400,000 fiber optic route miles and over 1.5 million serviceable buildings primarily focused on rural and suburban America. INDATEL serves its customers through its national aggregation PoPs, reaching over 700 independent providers currently operating in 47 states. For more information about INDATEL Services, visit www.indatel.com