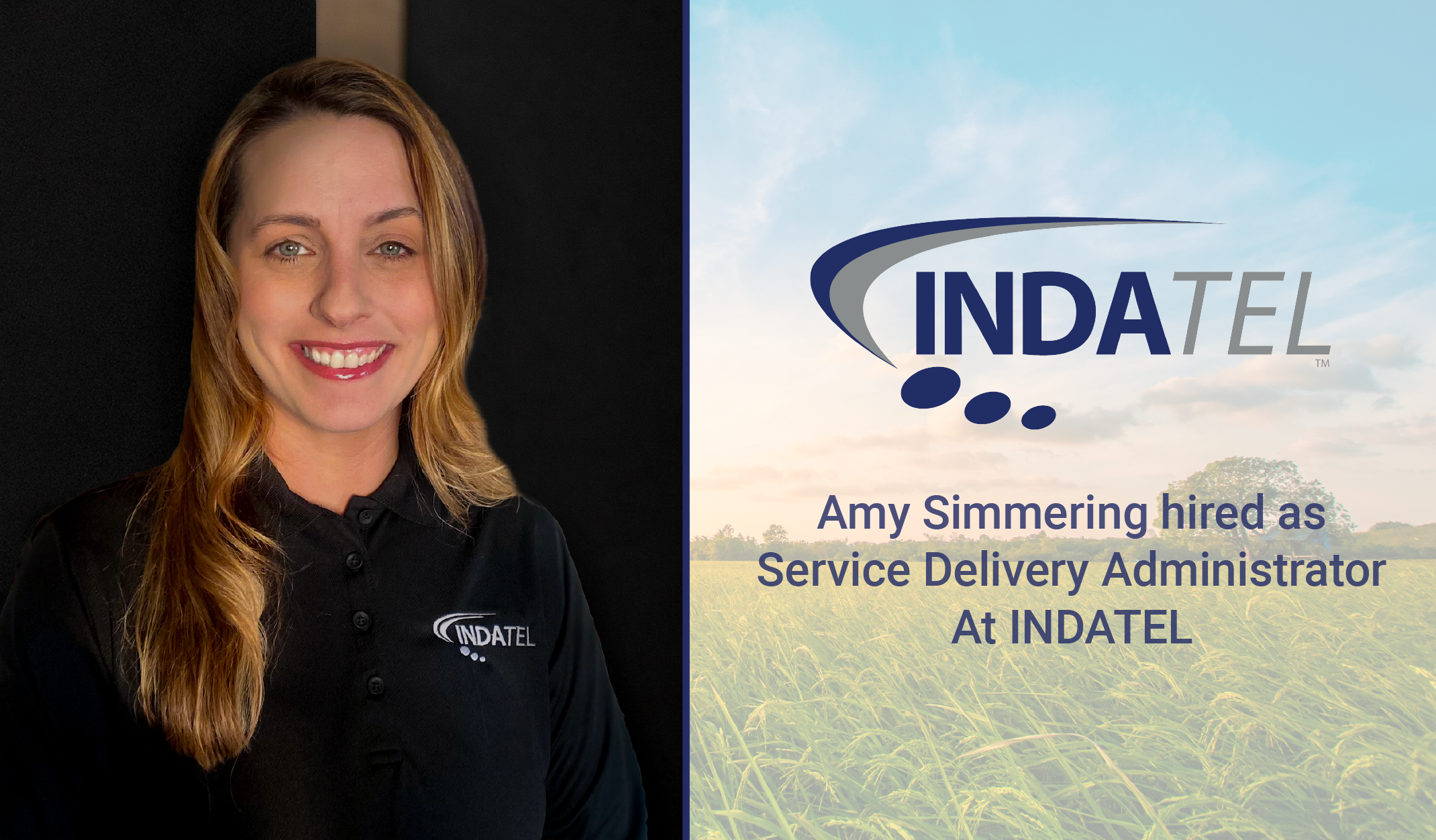 INDATEL Welcomes New Employee Amy Simmering as Service Delivery Administrator
Overland Park, KS – November 10, 2022 – INDATEL is excited to announce the hiring of Service Delivery Administrator Amy Simmering. The Service Delivery role is responsible for new sales and end-of-line build outs. Ms. Simmering has an extensive background allowing her to serve INDATEL clients and stakeholders well.
Before joining the team at INDATEL, Ms. Simmering worked in event management, coordinating, communicating, and serving in many capacities throughout her tenure. Thanks to this previous position, she can quickly switch between high-focus tasks and organize her workload allowing her to fulfill the needs of both our end-of-the-line providers and their customers.
According to Ms. Simmering, her transition to the telecommunications industry has been quite smooth. "I enjoy learning and exploring this industry and all that goes along with this new position. My coworkers have been so helpful answering my questions and setting me up for success," Ms. Simmering stated.
While already showing strength and passion for this work, Ms. Simmering's goal is to function as a strong member of her team. She is well on her way to that goal. Since starting in this role nearly a month ago, she has already taken on four to five clients. She is flourishing with the trust and responsibility that she has been given and aims to gain even more.
On behalf of the INDATEL team, we welcome Amy Simmering to our team. We are very excited to see what the future holds for her.
About INDATEL
INDATEL Services provides fiber connectivity utilizing its unique independent member-owned network. INDATEL's members represent more than 400,000 fiber-optic route miles and over 1.5 million serviceable buildings primarily focused in rural and suburban America. INDATEL serves its customers through its national aggregation PoPs, reaching over 700 independent providers currently operating in 47 states. For more information about INDATEL Services, visit www.indatel.com.