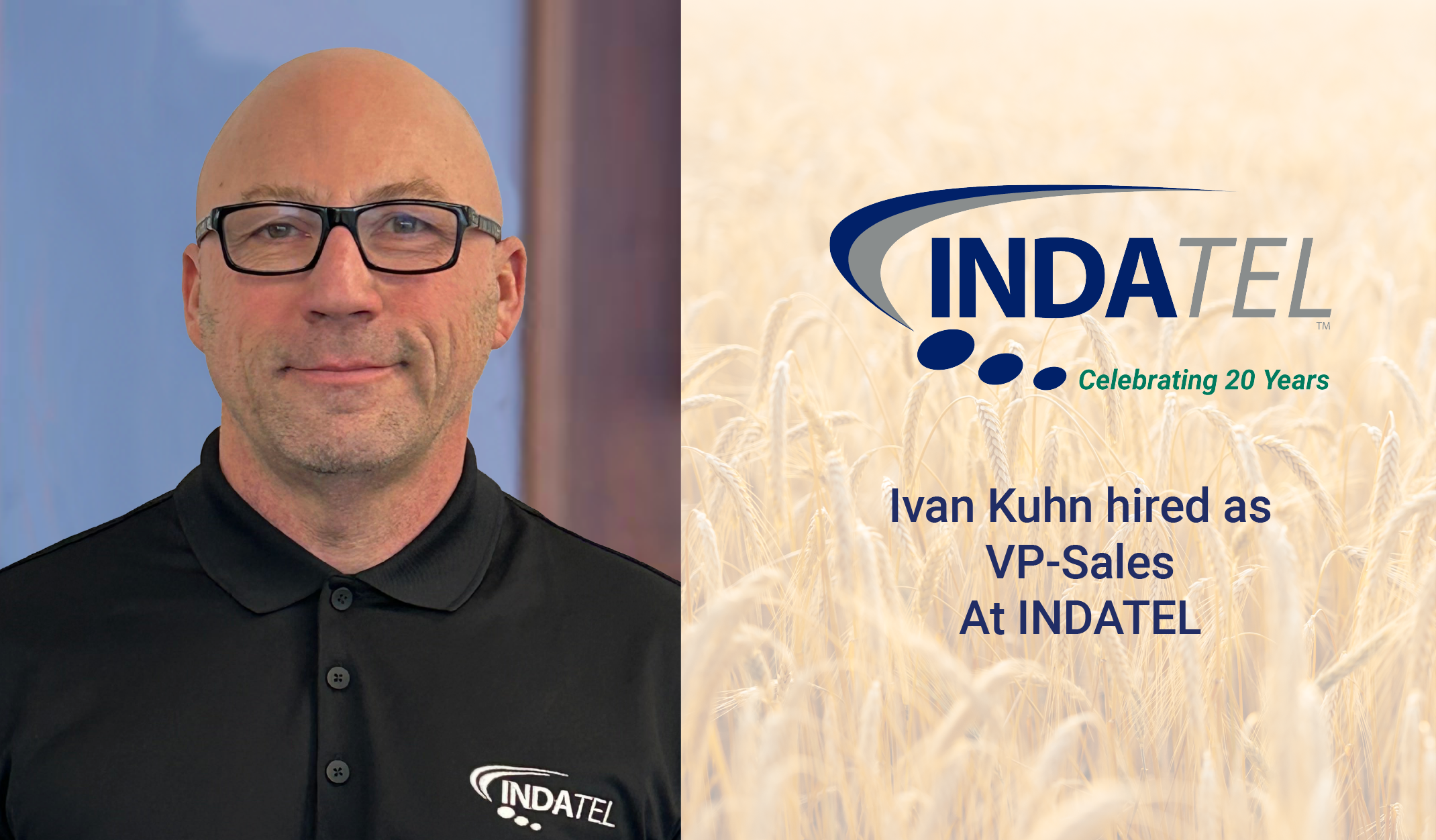 INDATEL Welcomes New Employee Ivan Kuhn
Overland Park, KS – January 18, 2023 – INDATEL is excited to announce the hiring of VP-Sales Ivan Kuhn. The VP-Sales is responsible for providing direction and a source for the company to grow in many capacities. "My priorities are guiding my team, being a knowledge base for the leadership team, and providing superior service for our customers," explained Kuhn.
Mr. Kuhn brings an extensive background in leadership, holding many roles in the VP capacity. His genuine and "real" approach to leading others will inspire the team at INDATEL. "Success to me is helping the team succeed and grow in their career," mentioned Kuhn.
When discussing how the new position came to fruition, Kuhn explained, "things happen for a reason." Kuhn has more than 25 years of experience in the telecommunications industry and has developed an extensive network of people, so when his last position was eliminated, he turned to his network. Within a few hours, a connection recommended him for the role at INDATEL.
Kuhn is passionate about zippering the relationship between the sales and marketing team. "Marketing and sales have to be on the same path to success," he explained. He needs to be in "lock step" with the marketing team.
There are some big goals that Kuhn is putting in place to ensure the future growth of INDATEL. First, he is hiring more people to help secure all requests that are coming in from clients and can expand into all 50 states in 2023.
When asked about his favorite aspect of the position, there was no hesitation, "the people. The people here at INDATEL are truly genuine. I saw that during the interview process and see it every day. Everyone is encouraged to be innovative thinkers."
We are excited to have Mr. Kuhn as our new VP-Sales. He looks forward to meeting our clients and partners soon.
About INDATEL
INDATEL Services provides fiber connectivity utilizing its unique independent member network. INDATEL's members represent more than 400,000 fiber optic route miles and over 1.5 million serviceable buildings primarily focused on rural and suburban America. In addition, INDATEL serves its customers through its national aggregation PoPs reaching over 700 independent providers currently operating in 47 states. For more information about INDATEL Services, visit www.indatel.com.