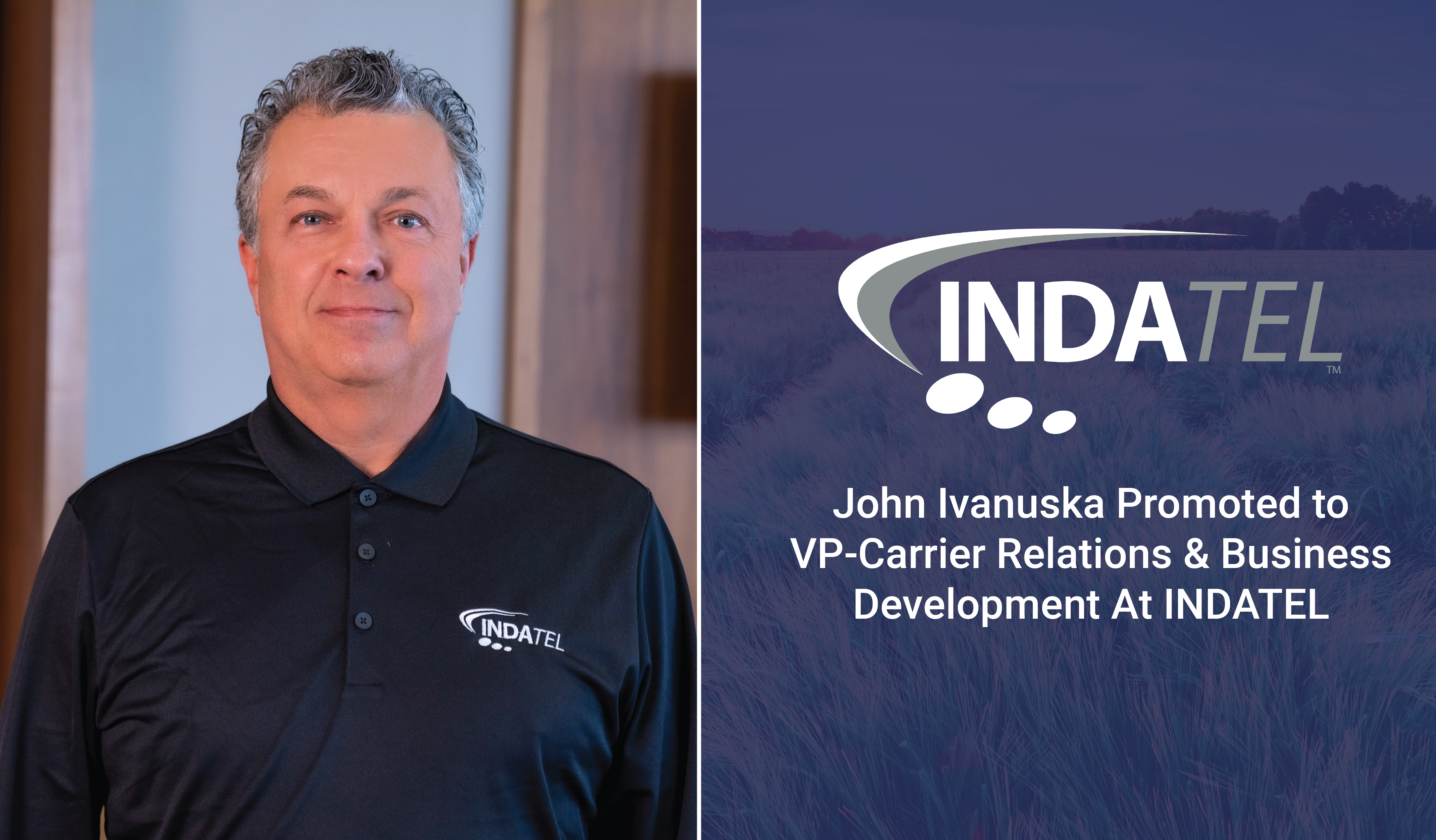 John Ivanuska named VP – Carrier Relations & Business Development
Overland Park, KS – September 1, 2022 – INDATEL is excited to announce the movement of John Ivanuska to VP – Carrier Relations & Business Development. Ivanuska has been with the organization for 10 months, hired initially as the VP of Sales, is now transitioning into the new role. In this new role he will be focused on positioning INDATEL for growth across existing and new products and sales channels.
Ivanuska brings over 40 years of telecom experience and is passionate about enabling exponential growth as well as establishing INDATEL as a "best-in-class" provider for fiber-based services across INDATEL's extensive reach to rural and hard-to-reach locations in the US.
As the VP – Carrier Relations & Business Development, John's role will be evaluating and operationalizing avenues for business expansion in response to customer's needs. "INDATEL has a core competency of providing fiber solutions to over 12,000 rural and hard-to-reach Serving Wire Centers exclusively via our extensive and growing member and partner networks. This 'one-stop-shop' is unmatched in the industry, and the prospect for business expansion in our niche is unique and exciting for our entire organization", says John.
When asked his favorite things about INDATEL, Ivanuska said "we're a diverse, talented, and ever-expanding workforce, and we share a passion to provide state-of-the-art telecom solutions to parts of the country that have historically been underserved." He went on to say, "it is rare in our industry to be able to be part of an organization that is poised for expansion. INDATEL is an exciting place to be, and I consider myself to be very fortunate to be able to help lead this effort."
Ivanuska looks forward to INDATEL capitalizing on the unique value it brings to the market, to expanding INDATEL's scope of service, and to ultimately providing a "best in class" experience to INDATEL's current and future customers.
On behalf of the INDATEL team, we congratulate John on his new role and are excited to see him help move INDATEL to new levels.
About INDATEL
INDATEL Services provides fiber connectivity utilizing its unique independent member network. INDATEL's members represent more than 400,000 fiber optic route miles and over 1.5 million serviceable buildings primarily focused on rural and suburban America. INDATEL serves its customers through its national aggregation PoPs reaching over 700 independent providers currently operating in 47 states. For more information about INDATEL Services, visit www.indatel.com.