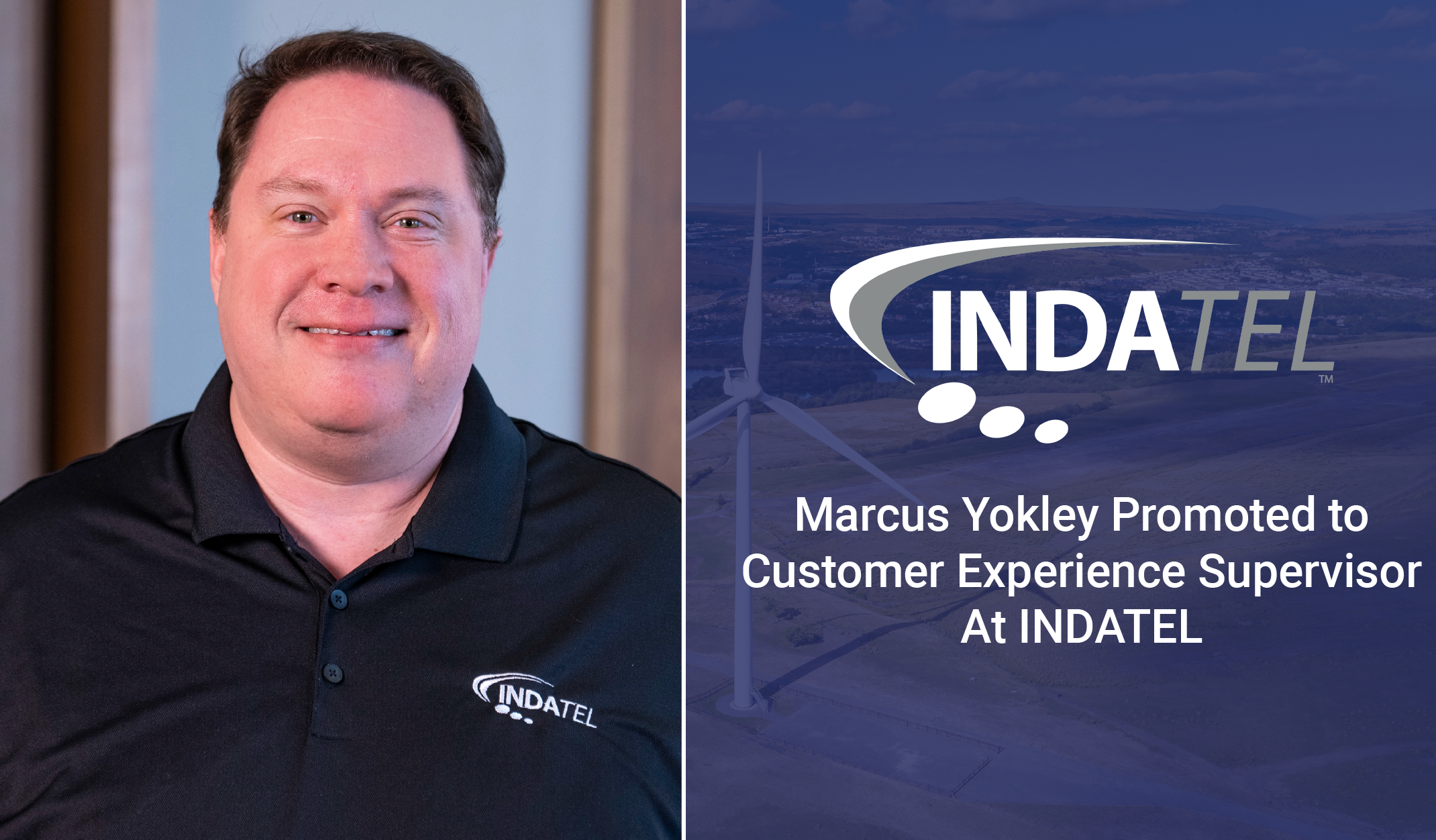 Marcus Yokley Promoted to Customer Experience Supervisor
Overland Park, KS – September 23, 2022 – INDATEL is excited to announce the promotion of Marcus Yokley to Customer Experience Supervisor. Yokley has been with the INDATEL team for two years. However, he has over 10 years' experience in the telecom industry. During his time at INDATEL he has supported our team as a service delivery administrator, where he has worked with both members and customers to make sure they have a smooth experience working through customer orders.
"I am looking forward to my new role. The company is growing so fast. It is a challenging time trying to maintain the same customer experience and integrity in the market and I am up for the challenge," explained Marcus. In this new role Marcus will be identifying critical process changes, looking at what is working and what is not. He has started to dive into this historical data and flesh out, identify, and solve problems for different members. He believes that both sides will get stronger, "we're all shooting for the same goal of giving the best customer experience possible. It's an opportunity to shine."
Marcus has set some personal and professional goals for himself and team. He is looking to empower his team to develop and zipper client relationship. They are currently setting reporting to have on specific calls. He wants to make sure his team has the tools they need and understand a standard of excellence.
Yokley went on to further explain why he loves his role at INDATEL, "everyday is different. Our team is dedicated to working together towards the common goal – for the client and member." He realizes that every job has challenges but, he is looking forward to brainstorming sessions and thinking out of the box to deliver the best customer experience.
One thing Yokley wanted to share about his career at the firm, "I am excited for this opportunity and working with the team."
On behalf of the INDATEL team, we congratulate Marcus on his new role and look forward to his passion and guidance as we approach 2023.
About INDATEL
INDATEL Services provides fiber connectivity utilizing its unique independent member network. INDATEL's members represent more than 400,000 fiber optic route miles and over 1.5 million serviceable buildings primarily focused on rural and suburban America. INDATEL serves its customers through its national aggregation PoPs reaching over 700 independent providers currently operating in 47 states. For more information about INDATEL Services, visit www.indatel.com.