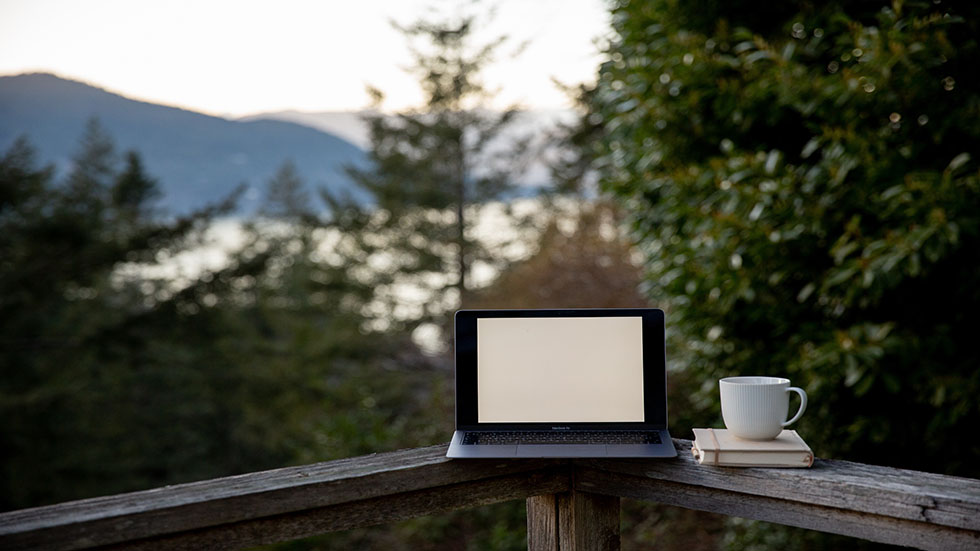 The Top 4 U.S. Fiber Trends in 2022
It's no surprise to anyone in telecommunications, and beyond that, fiber-optic technology has exponentially transformed the broadband industry. Thanks to its ability to accommodate higher bandwidth and greater speeds, fiber has become an essential part of the digital world. In fact, the global optical fiber market reached $3.47 billion in 2017 and is estimated to hit $8.15 billion by 2025, with a Compound Annual Growth Rate of 11.6% from 2018 to 2025.
The increasing demand for internet services is the key factor driving the fiber market. Due to the rapidly growing digitally literate population and the transition to working and learning from home, the need for high bandwidth communication and data transmission services is on the rise. This has led to steady growth in the telecommunications and information technology sector. As a result, the demand for fiber optics has increased as it is integral for effectively transmitting data, voice messages, and images over vast distances.
Below we explore the key trends shaping the U.S. fiber market in 2022 and how INDATEL continues to utilize these trends to help our members extend the reach of fiber to rural America.
Expansion of 5G Technology
To put it simply, 5G technology needs fiber – and lots of it. 5G promises to connect people through intelligent networks and applications, generating immense data. It seeks to provide the best performance factors while simultaneously connecting more devices. These network advancements will enable and inspire a new wave of computing and technological innovation to change how we live and work. But as 5G becomes a reality, the network infrastructure has to be in place to support the billions of devices and the trillions of megabits of data that will flood the network.
The expansion of 5G is assisted by the Infrastructure Investment and Jobs Act (IIJA), a bi-partisan bill passed to rebuild America's roads, bridges, and rail, expand access to clean drinking water, and ensure every American has access to high-speed internet.
According to an article from NTCA, the Rural Broadband Association, in partnership with The Fiber Broadband Association (FBA), these organizations have released a comprehensive guide called the Broadband Infrastructure Playbook to help state broadband offices make efficient and effective use of the federal funds and grants available through this bill. "America's future depends on universal connectivity to essential, reliable, robust infrastructures," says FBA President and CEO Gary Bolton. "With the rapid expansion of the global digital economy, broadband infrastructure is now more critical than ever." In addition, governments and service providers partnering to delegate funding to expand fiber routes will directly support the expansion of 5G technology and improve the lives of internet users across the globe.
Small Cell Deployments and Fiber Backhaul
In 2017, Cisco predicted that by 2021, more members of the global population would be using mobile phones (5.5 billion) than bank accounts (5.4 billion), running water (5.3 billion), or landlines (2.9 billion). While confirmation of this data is still being calculated, the increase in mobile phone usage as a percentage of total global devices cannot be understated.
This growing demand for mobile network connectivity from smartphone usage calls for innovations to facilitate connectivity. One strategy fiber providers are using to improve users' coverage, capacity, and overall quality is the adoption of small cells. These low-powered radio access nodes or base stations operate in licensed or unlicensed spectrum and can cover up to a few hundred meters. They provide mobile internet services within localized areas and can support residential, business, rural, and urban environments. Although small cells can be backhauled over copper, air, and fiber, fiber-based small cells are typically the preferred option whenever and wherever possible because the technology is scalable, secure, understood, and the most cost-effective.
Growth in Fiber to the Home (FTTH) and Fiber to the Building (FTTB)
As we explored above, most internet traffic in 2022 occurs on a wireless device such as a smartphone or tablet, which relies on a wireline broadband infrastructure such as fiber and home Wi-Fi or hot spots. According to Deloitte, wireline networks support nearly 90 percent of internet traffic. This, combined with lowering costs, allows fiber providers to bring fiber-optic cables directly more often to the home (FTTH) or building (FTTB).
This trend has a long-term influence and impact on the labor and real estate markets. With a growing population of the global workforce permanently working from home after the pandemic, a home having FTTH can increase a home's value by an estimated 3.1%, according to the Fiber Broadband Association. But, on the other hand, according to Cisco's 2022 Global Broadband Index, a survey of 60,000 workers in 30 countries measuring broadband usage, 69% of respondents stated that the high cost of the internet was a deterrent to lower-income families. For service providers in 2022 and beyond, the goal should be to ensure that broadband connection is possible and implemented in every home across the country, with viable speeds, reasonable cost points, and less energy demand.
Paving the Way for Future Technology
Wireline bandwidth to homes and businesses will become even more essential in the years ahead, and fiber will play a crucial role in supporting future content delivery, including 4k/8k streaming, gaming, AR/VR, telehealth, and entirely new content and application platforms. According to Pew Research Center, the "new normal" in 2025 will be far more tech-driven due to changes that produce technology enhancements in virtual and augmented reality and A.I. that allow people to live smarter, safer, and more productive lives.
As people become even more tech-savvy in the coming years, organizations and households will be forced to upgrade their systems. It is crystal clear that fiber-optic networks are the path forward to instantly getting data to consumers' homes and businesses. While fiber still has a long way to go and advances are being made every day, a recent study found that a single strand of fiber can carry over 44 Tbps, about a million times faster than the average U.S. user's current internet speed.
The trends shaping the U.S. fiber market in 2022 surround themes around improving internet coverage sustainably and cost-effectively. As governments and service providers work together to secure funding to expand fiber routes across the country, INDATEL plays a key role in connecting rural Americans with the service they need to succeed.
About INDATEL
INDATEL Services provides fiber connectivity utilizing its unique independent member-owned network. INDATEL's members represent more than 400,000+ fiber optic route miles and over 1.5 million serviceable buildings primarily focused on rural and suburban America. INDATEL serves its customers through its national aggregation PoPs, reaching over 700 independent providers currently operating in 47 states. For more information about INDATEL Services, visit www.indatel.com.